Intelligence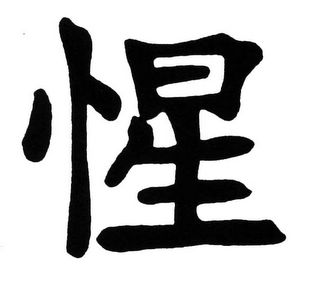 Intelligence in Japanese
found it on google
____________


I'm writing this post in English because it's a continuation of a discussion I had with my first floor neighbor and his friend that was originally in English.

Without mentioning the where and when and how of this discussion was conducted, the most important thing was that our discussion circled around the definition of intelligence. First of all, I have to say that my neighbor doesn't talk a lot, because our main shared interest is music. So most of the talking we do is with music (he plays the Irish Flute, bagpipe, and the guitar) and I got my oriental stuff with me too.

Anyhow, the person who brought the question up was my neighbor's friend, and he didn't have an answer. He was talking about how intelligent he thought he was even though he doesn't have a good GPA. Then my neighbor started talking. He said that intelligence is "the ability to be happy." He then explained briefly that the utmost goal of life is to be happy, and all your actions, thoughts, and behavior are worth nothing if you are not happy. I then asked him about his GPA. He said 4.0 and he is an honor scholar. His SAT was 1580! He was accepted at MIT and Yale, but chose our school for practical reasons. 'Now, that is intelligent,' I thought.

To be honest, I really liked his definition, and wanted to just repeat it as my own view. However, I came up with my own answer. My definition of intelligence was: the ability to balance dreams and reality and make things happen. I remember reading a quote saying that you have to look at the stars and keep your feet on the ground, and things will happen.

The person who originally asked the question, still didn't have an answer.

My question to you all: What is intelligence in your point of view?